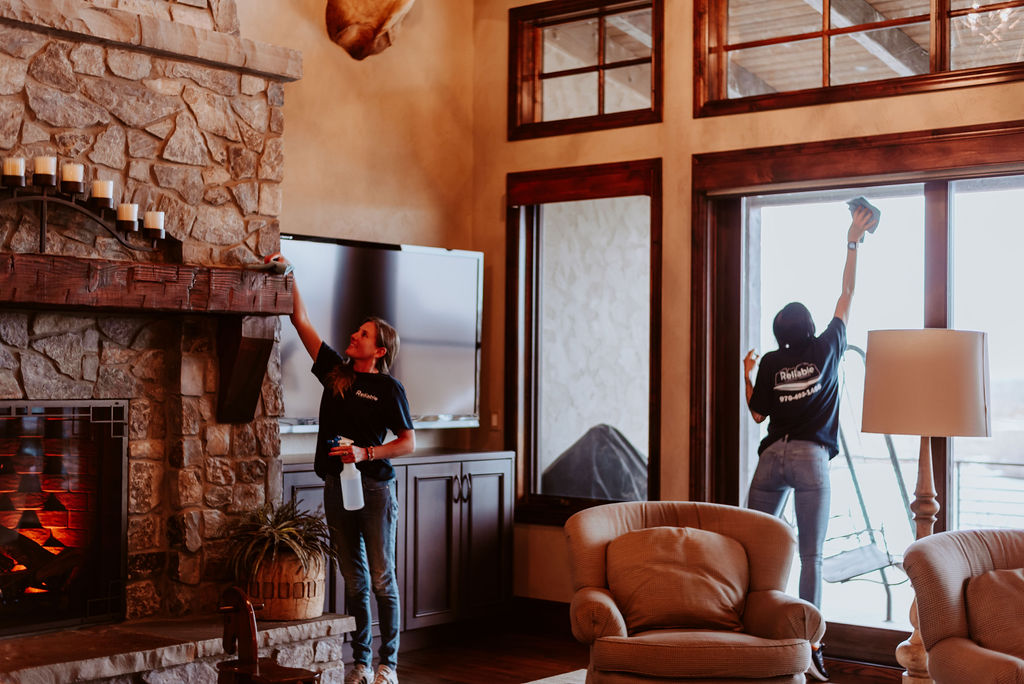 Enjoy tailored house cleaning with ease
As a locally owned cleaning company, Reliable Cleaning offers customizable, tailored maid service near you in Fort Collins and the rest of northern Colorado to meet your needs, wants and budget. The cleaners on our team are dedicated, experienced, and carefully vetted through state-wide criminal background checks and a lengthy interview process for your safety. Schedule your house cleaning appointment and tell us all about your residence and your needs to get the best tailored service for you.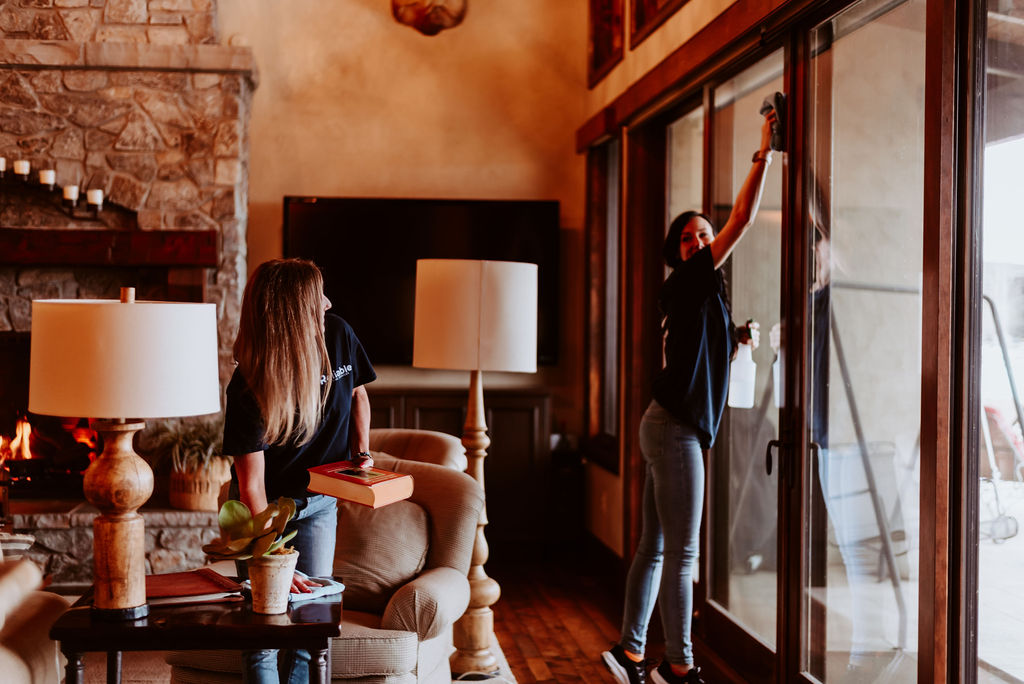 Fort Collins' preferred maid services designed for your satisfaction
At Reliable Cleaning Services, we are fully committed to meeting the needs of our neighbors in Fort Collins by providing them with personalized and dependable house cleaning. If you happen to be unhappy with any aspect of your maid service, let us know and we send a skilled cleaner your way to touch up the problem areas at no additional cost, ensuring your 100% satisfaction. You can contact us Monday through Friday 8:00 am-4:30 pm at 970-493-1486 for all your concerns.
How our team stands out from others
Effortless online booking
Hiring our cleaning services is easy as one-two-three via our streamlined online platform. Book away!
Community dedication
We love giving back to our community in Fort Collins and homeowners across Northern Colorado.
Fully bonded & insured
All of the expert cleaners we work with are fully bonded and carry general liability insurance and workers compensation.
Seamless communication
Our dedicated staff will provide you with exceptional customer care every step of the way. Contact us any time.
Our house cleaners keep your residence healthy and fresh
Maintaining the cleanliness of your Fort Collins home is a necessity, not a luxury. Here's why:
Expert maid service keeps allergens under control.
Less dust and dander helps people with respiratory problems.
A clean home means less mold and mildew, and it smells better, too!
A clean home saves money over the long term.
Additionally, it costs more to replace rotted tile, grout, baseboards, and window trim than it does to have your home or office professionally cleaned regularly by a cleaning company near you.
Book Now
What our clients think about us
We love the service. The cleaners definitely are reliable and detail orientated. They are always at our house when we expect them to be, and it is such a pleasure to come home to a clean house.
Fort Collins, CO
I have used Reliable Cleaning Services for over a year, after trying several others. I love the fact that they clean in a group of three. When I used just one person, a lot of things were missed. With three people they really concentrate on each room thoroughly! The name "reliable" fits them great. They have never missed an appointment and have worked with me when my schedule does not allow to have them on a certain day. I would highly recommend them to anyone.
Windsor, CO
I really appreciate Reliable Cleaning customizing their cleaning according to what my needs are. They also do a smaller, special project for me each time they clean which is greatly appreciated!
Fort Collins, CO
We have really appreciated the services that we get from the team at Reliable Cleaning. The ladies are great.
Fort Collins, CO
Reliable Cleaning has been the perfect answer to our prayers. We are new to Fort Collins and find the cleaning crew with Reliable to be courteous and friendly. They do a great job cleaning and are able to do whatever we might ask to be done. They do not smoke which is a bonus to us as we are allergic to smoke.
Fort Collins, CO
I've been with Reliable Cleaning for over 4 years. They are very reliable, do a great job, and have reasonable rates. They are very flexible and accommodating with scheduling issues. They care about their customers and go the extra mile for them. When I had surgery, the girls were so kind and did all kinds of extra tasks while I recovered. Five stars!
Fort Collins, CO
Frequently Asked Questions